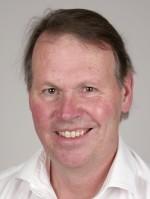 Finian Leeper has been on the academic staff at Cambridge since 1982 (see curriculum vitae for more details). Fellow, Graduate Tutor (1998-2011) and Director of Studies in Chemistry at Emmanuel College. On the Department's Postgraduate Student Affairs Committee and Equipment Committee. Previously on the Editorial Board of Natural Product Reports, a University Procter, Chairman of Examiners for Natural Science Tripos Parts IA, IB, II & III and Senior Examiner for Part III Chemistry (2018-2022).
Other than chemistry (of course), interests include computers, sport and family history. Treasurer of the Department Cricket Team.
E-mail address: FJL1@cam.ac.uk.