Abstract
49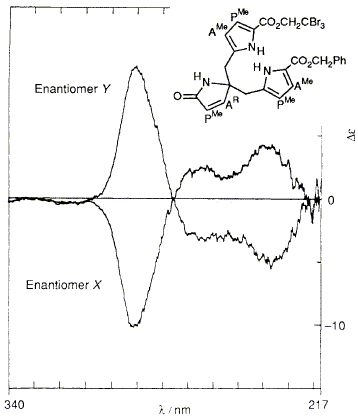 M. A. Cassidy, N. Crockett, F. J. Leeper and A. R. Battersby
"Synthetic Studies on the Proposed Spiro Intermediate for Biosynthesis of the Natural Porphyrins: The Stereochemical Probe"
J. Chem. Soc., Chem. Commun.,1991, 384-386.

The intermediacy of the spiro-pyrrolenine for biosynthesis of uro'gen III is supported by synthesis of both enantiomers of the spiro-lactam followed by demonstration that cosynthetase, the enzyme which forms uro'gen III, is inhibited over twenty times more strongly by one enantiomer than by the other.